Welcome to the Botopass Wiki!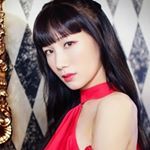 150px
January 26
Kwon Su-bin, better known by her stage name Shiho or her nickname Baby Tiger, is a singer in BOTOPASS. Shiho was the second member to be revealed.
Read more...

Flamingo" is the debut single by BOTOPASS. It was released on August 26, 2020 at 6pm KST and is the first title track in their debut album, Flamingo. It was supposed to be set for a August 4, 2020 release, but it was postponed because of a bulling controversy between Seoyoon, Jiwon, Cui Xiang, and former ILUV member Min Ah.
Read more...